Dream creatures of all sorts are becoming more and more common these days, and thus the common man needs to know how to interact with them and how to defend oneself if necessary.
As you may know, Magesta has it's own dream realm, conveniently called "the Dream Realm". When someone from Magestra dreams, the Dream Realm is where they go. Brimm is a different dream realm, a shared realm where people from a number of dimensions that don't have their own dream realms go to dream. Brimm is home to a number of creatures that you may have heard of, such as Smiggets, Dozers, Jabberwockeys, and Jub-Jub birds. Many of these creatures are Tane.
Tane are dream creatures from Brimm that are shapechangers: they can change their form and mimic others. However, if a normally flighty and changeable Tane gets it in its head to be a specific thing, it is possible for it to — with dedication and effort — actually fundamentally change to become that other thing.
In part because of the influence of the Gatekeeper and his Dreamweaver, Hearkin, many of the dream creatures one encounters these days on Magesta are actually from Brimm.
You see, in order to usurp the natural order of things on Magesta and become the Incarnation of Death, the Gatekeeper must also usurp the mantle of the Incarnation of Dream, since Death and Dream together are what is known as a liminal (one being with two forms). The Gatekeeper is using the changeable nature of Tane to convince a pair of Tane to become the Incarnations of Death and Dream. If successful, he plans to take the Incarnationhood from the Death Tane. Thus, the Gatekeeper and his allies are shaping Tane and other inhabitants of Brimm to suit their own goals.
Tane are not inherently hostile, and most are intensely curious about whatever it is that they are choosing to be. Once they have chosen to become something else, they are not easily discouraged, but can sometimes be sidetracked by convincing them that a certain course of action is necessary in order to reach their desired goal.
Unlike other shapechangers, or undercover agents of the Portal Authority for that matter, a Tane has to identify itself as a Tane if asked directly. "Are you a Tane?" works wonders. How is this useful you might ask? Being dream creatures, Tane have some inherent weaknesses.
The most common and easily exploitable is that Tane are vulnerable to an Awaken spell, as such a spell causes a pain reaction in them. Remember that an Awaken spell can be cast at range with a thrown spell component, but psionicists should also keep in mind that within close range, Awaken can be cast with sufficient power to overcome spell resistance. It is possible to even dismiss Tane back to Brimm in some cases with repeated castings, although this does not always work.
I also have secondhand reports that dream creatures in general are vulnerable if you "bring their own tricks to bear upon them." This requires more evidence to determine the exact effects, but psionicists are encouraged to use sleep, delusions, and other psychic spells when defending themselves against hostile dream creatures.
Which brings us to the tricks that Tane and other dream creatures have. Be alert and on your guard. Watch for your companions to suddenly fall asleep or act strangely from delusions. If you have ways to grant yourself or others psychic resistances, use them. Also, calling out to friends to let them know what is going on is extremely helpful.
For further information on dream creatures and Brimm, the best contact would be Minister Tellah Forgedheart in Hatchport. Unfortunately, there are no current Dreamweavers in town, but Tellah has been in Elmerton on a semi-regular basis lately.
Yours in Knowledge,
Rybin vanHolt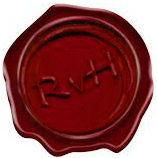 Historian and Scholar