The end of Reapingdusk and the beginning of Boneharvest is a time of year that is uniquely identified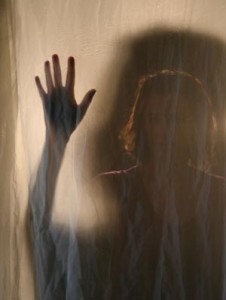 by both tradition and circumstance. It is during this time that the Spirit Realm most closely overlaps Magesta and the time when the veil separating the two Realms thins and flutters. Spirits- friendly, hungry, angry, curious, and restless- walk the world, their purposes as unique as they are. It is during this time that we are also able to experience the various imprints that inhabitants of this world have left on the world around them. These are known as Souls and they differ from Spirits, though exactly how they differ is not 100% certain.
The most popular understanding is that a soul is a kind of reverse projection of a spirit that resides in the Spirit Realm or possibly elsewhere. By reverse, it is meant that one's spirit is the very definition of the self, which is mostly determined by how he understands himself or how he is understood by higher powers than himself. A soul, on the other hand, is the projection of how others understand and understood that spirit. These "others" are generally thought to be that spirit's peers or lessers. During the Festival of Souls, it is our privilege and honor to be able to experience these moments in people's lives and to remember their time on this world.
Many folks throughout Magesta have different ways of celebrating this solemn and sacred time of year. One widely practiced tradition is that of Ayslee. Started by the fae as a means of allowing the fae children created during Ayawe (the Spring celebration of Life) to pass into the Fae Realm and be taken into one of the Fae Houses there, it has also been used as a ceremony of remembrance, mourning, and celebration of the passing of our loved ones to the Spirit Realm. Dolls are made out of the dead and dying crops and plant life, and a solemn procession is made to a fire. There, around the fire, those gathered will toss their dolls into the flames and recount tales of their loss, sing songs, or simply allow grief to pass. Though originally a fae celebration, it has since become a tradition for much of Magesta as well.
In many areas, the carving of pumpkins or gourds is traditional. It is common to carve faces, protective runes, and designs into a hollowed out gourd and then to put a candle inside it and place it in a window or on the porch of your house. This tradition started as a means of keeping Wandering Jack, a thrice-cursed spirit who prowls through the world carrying a lantern made from a carved turnip away from your house and loved ones. Superstition says that if your household does not bear one of these lanterns, Wandering Jack will find you and your Spirit will be in danger of being fed to his Abyssal Hounds. Beware the howling dog, for it is said that it heralds the approach of Wandering Jack.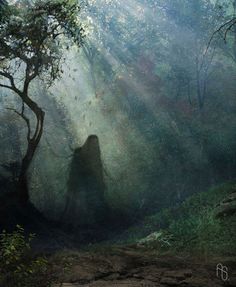 Around the world you can find practices that show the deep respect and even fear that Magestans have for the long dead around us. In some places, fruits, gifts, breads, are placed at shrines and altars in an attempt to welcome and honor Magesta-bound, wandering spirits and remind them of their time alive. It is also a means to try and satisfy their spiritual hunger and fill them with a sense of belonging and gratitude.
And finally, in some parts of the world, you will see the streets filled with people in costume, gallivanting and celebrating. It is said that dressing up as the various creatures wandering the earth would fool the evil spirits into thinking that you were one of them so that they would not try to take you away with them. There are also superstitions that claim that the visiting spirits could disguise themselves in human form, such as a beggar, and knock on your door during the Festival of Souls asking for money or food. If you turned them away empty-handed, you risked receiving the wrath of the spirit and being cursed or haunted.
With so many interesting traditions and experiences, it is no wonder that the Festival of Souls is such an honored and much-loved time of year. I wish you the best during these days, and hope your celebrations and traditions are wonderful.
Fervent Umi Vashgarden