Friends of House Lav'Endros,
It was two years ago this month that the Noble House of Windlock put forth the Declaration of Enmity against our House in an attempt to not only humiliate and discredit its members, but also with intent to acquire our lands and assets should the Act of Acquisition be approved. It is our understanding that at the onset of this Declaration, House Windlock was operating under the influence of a coven of Vampire Princes who have culled the bloodlines of many of Irvanshire's Noble Houses into submission under their control. How strong this control is and how deeply it is felt within the Noble Houses is not yet determined, though it seems that House Lav'Endros and House Acciora are free from this control.
That said, though the initial Declaration of Enmity may have been influenced by these Vampire Princes, the actions of House Windlock since then against our House and the constituents under our care have been ignoble, deplorable and worth investigation.
As you may or may not know, a Conclave has been called and has been scheduled for the 4th night of Boneharvest in order to put an end to the dealings between House Lav'Endros and House Windlock. At this Conclave we will be expected, as a House, to present evidence of wrongdoing perpetrated knowingly and maliciously by house Windlock against House Lav'Endros. The Conclave will be overseen by a panel of impartial witnesses that will act as both judge and jury in the case. These are likely to be nobles knowledgeable in the Irvanshirian Noble House Code of Conduct, and possibly also an Adjudicator of The Allegiant.
There is a lot at stake in outcome of these proceedings. According to the Act of Acquisition, because House Lav'Endros is considered a minor house, if we are found to be at fault or to have misrepresented House Windlock, it could mean the end of our house entirely. It is likely that ranking nobility, primarily those at the top, would be stripped of our titles, at best, or imprisoned or executed, at worst. Our lands, assets, and all of our constituents would be absorbed into House Windlock, and those who have worked against them these long years would be punished. It is even rumored that the anger of House Windlock is so great towards Lav'Endros and particularly to the township of Elmerton, that the town itself will be disbanded and razed to the ground, its inhabitants arrested, banished, or exiled.
Alternatively, if we were to win the day with a solid display of evidence confirming Windlock's malicious and ignoble behaviors, we would likely be promoted within Irvanshire's Nobility to become one of the kingdom's major houses. Additionally, we would acquire a significant portion of Windlock's lands and assets in reparation for the damages caused to our House and its reputation. Though this would indeed be a boon to the House, it would mean that we would be stretched very thin as we attempt to provide representation for and protection to our new holdings. Should this happen, we intend to petition all of you to aid us in settling and taming our new territory.
Members of the township of Elmerton have been instrumental in gathering a solid presentation of evidence proving not only the innocence of House Lav'Endros in the crimes addressed in the Declaration of Enmity, but the wrongdoings of House Windlock as well. It is hoped that members of the town will be present during the Conclave on Gatheringday, the 4th of Boneharvest to not only present the evidence they have collected on behalf of House Lav'Endros, but to show their support for their ruling house. Observation of the proceedings will be opened to all who wish to witness them, though neither disrespect nor violence will be tolerated during this time.
Though Windlock seems confident in their claims against us and has said that they have sufficient evidence to back their accusations, we are confident that we have enough evidence to present a case that will keep House Lav'Endros and all who fall under our purview safe. We ask for your support and faith during these trying times. However things turn out, it has been an honor to have you with us since the first of your travellers accepted Lord Renwar's Harvest Festival invitation oh so long ago, and we sincerely hope to be able to work alongside you in the future.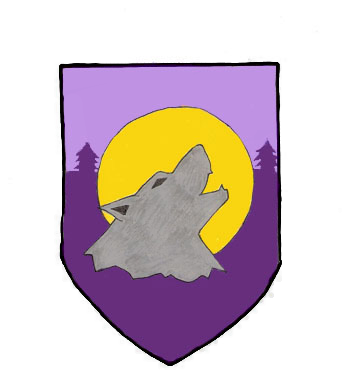 Yours Under the Tree and Wolf,
Baroness Lobea Lav'Endros
Lord Renwar Lav'Endros
Sir Xanthos Lav'Endros