In the early morning hours of the 30th day of Bloodthaw, a carriage bringing servants of the Noble House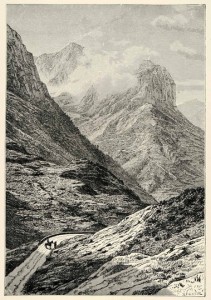 of Windlock, tragically drove off of a cliff in the Icewind Mountains, killing all on board. The area known as Barley Pass has been the scene of such tragedy before. The tricky mountain road is also the quickest trade route through this area, so skilled carriage drivers are known to attempt it even with the risk.
All that is known about this accident so far is that there were 5 Windlock servants and the carriage driver on board. House Windlock expresses deep sorrow for those that died and will publicly acknowledge them by name in a memorial service once the bodies are recovered, if that is possible. This was truly a sad and horrific incident.