On this Episode of the Magestream: We'll talk about the Second and Third games of the Spring Season, hear a performance by Simon Garren, interview artisan John Schuster, and hear what Rybin has to say about his favorite booze and the Concession of Concessions!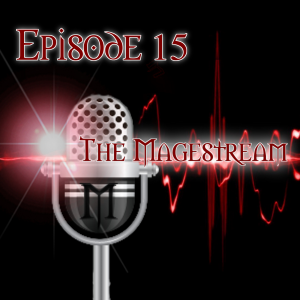 Thanks to Alexander Miller and Elise Linich for submitting questions for Rybin to answer, and Thanks to Artie for his submission to our Command: Perform Segment. Thanks again to Sam Rochford for writing our theme music- you can find more of her music at Facebook.com/SamRochfordMusic. And Thank YOU for listening!
Click and save to download here!
Here are some examples of John's work: