On this episode of the Magestream, we'll discuss the happenings at the October 13th-15th event, we'll hear a performance of Minstrel Boy by Simon T Garren, we'll interview one of Magestry's Artisans, Mark Vadney, and Rybin will talk about the Incarnations and their place in the world.
Thank you to Sam Champagne for subm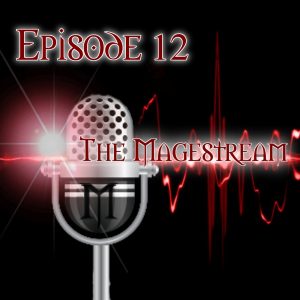 itting a question for Rybin to answer, thanks to Art Cotie for his submission to our Command:Perform segment, thanks to Mark Vadney for allowing us to interview him for our Profession: Artisan segment; you can find his work on Facebook.com/KitCraft. And finally, thanks again to Sam Rochford for writing our theme music. You can find more of her music by visiting Facebook.com/SamRochfordMusic.
If you would like to submit performances or questions for us to answer or wish to comment or criticize, you can email us at [email protected].