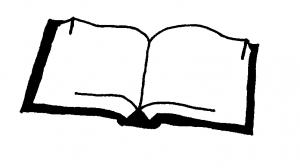 In what is being called one of the Greatest Heists in the Age of Fortune, the Sacred Text known as the Evertome was stolen from a highly guarded and protected area of the Tavern With No Name on the 16th day of Reapingdusk. The thief or thieves left no trace of their presence and none of the guards saw or heard anything out of the ordinary that night. Owner and proprietor of TTWNN, Sonny McGuinness, was out of the kingdom on business during this time and was irate upon finding that the priceless artifact had been stolen. He has sent out scouts to find information regarding the robbery, the whereabouts of the book, or any other information about the events of that night.
However, Mr. McGuinness' reaction is calm and cool as compared to that of the inhabitants of the Elroliad Cloisters. Master Curator Sofus Tessel is desperate to retrieve the Cloisters' most revered artifact and rewards are being offered for any and all information that could lead to the return of the Evertome. Though this is not the first time in the histor
If you have any information that could lead to the retrieval of the Evertome, please contact Sonny McGuinness at the Tavern With No Name or Master Curator Sofus Tessel at the Elroliad Cloisters in the Icewind Mountains. y of the Sacred Text that attempts have been made to steal it, it is the only successful attempt and then only one done with such efficiency and in such complete secrecy.